| | |
| --- | --- |
| | |
| | |

This website was created
in the memory of
our loved one,
Amelia Precious Phelan-Ward
who was born in United Kingdom
on July 06,
2006 and passed away
on July 6th 2006.
We will remember her forever.
and allso her little brother/sister bubz who left us in october 2006 and an other preicous angel 28/08/07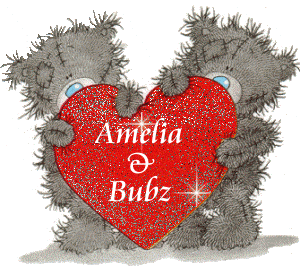 Amelia you were sent to us this year to bud here
with me and Mummy
yet the lord above wanted to take you
away from us, to bloom up there in his great
garden, but by doing this he ripped
mine and Mummy's hearts
in two halves,but we take it in as thay you were too
specialfor this world
and the lord wanted to take you and gift
you with eternal life.


Amelia Mummy was 20 weeks pregnant
and was told that you had serious problems.
That sad day still hurts now,
to be told that your baby
girl has spina bifida and brain damage is the
hardest that you have to hear,
it still hurts now that you have gone.


We spent a short while together,
we didn't even have an hour,
but in that short time
we told you all about your brothers and sister
and how much we all wanted you.


One day our precious angel
we will be reunited in the hands of the lord,
till that day we meet
my angel watch over us.



You will be missed by me and mummy
and your big brother's Joshua and
Kaman and your sister Lydia
who now says you are in the sky
playing with Barbie.


Baby girl we all love you and always will,
you will be in our hearts always
till we meet again to
hold each other play safe.

We will love you always


Till we meet again Rest our little Angel.

God be with you in your eternal life
My Princess.


We will talk about you everyday to keep
your memory alive and if one
day we have another baby we tell them all
about their Big sister the Angel AMELIA.


All our love
Mummy, Daddy, Joshua, Lydia & Kaman.
xxxxxxxxxxxx MWAHxxxxxxxxxx

now you have two little brothers
Wilson Paul William Phelan 15/08/08
Malakie Jo Reagan Phelan 24/11/09

Skyla Mary Amelia Phelan 17/10/12
Everywhere I look are the
Memories of you


It's been nearly 4 years, but
It still feels like yesterday
That I lost you forever

I learned
That God needed you more than
We did, but why then?
is heven really that?
Beautiful?
to take my baby away from me


To my little sweet angel way up above
I send you lots and lots of love
God visited us a little while ago
He took you away and left me so
With a broken heart I now live
And for that I just cannot forgive
So empty inside yet so full of pain


What on earth was he expecting to gain?
I know I shouldn't be angry with the man above
And I'll try not to be for you my love
I'm sure he's taking good care of you
With his Angels in heaven there too
Oh it hurts so much to know you are gone
I think of you all day long


I know that you are in spirit somewhere
And you'll continue to grow with care
I want you back but I know it cant be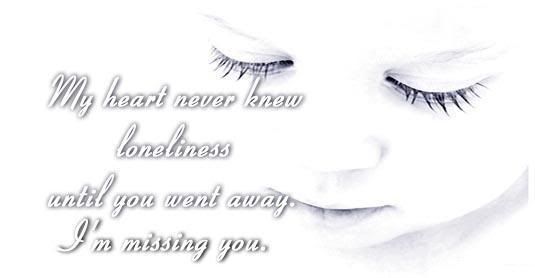 sleep in the clouds, dream in the sky,



I'll keep dreaming as life passes me by,



I think my dreams keep me sane,



I dream of happiness, a life without pain,



some people say I'm stuck in this place,



and I'll never go anywhere,



but in my dreams I've already been there,



I know some day I'll have to wake up,



but I feel the real world is more like a nightmare,



I'm safe in my closed eye wonderland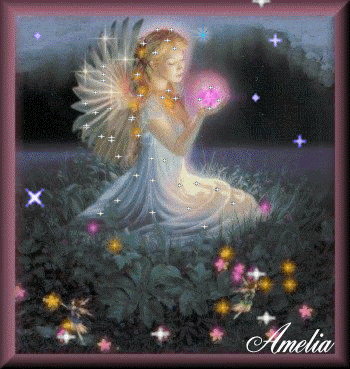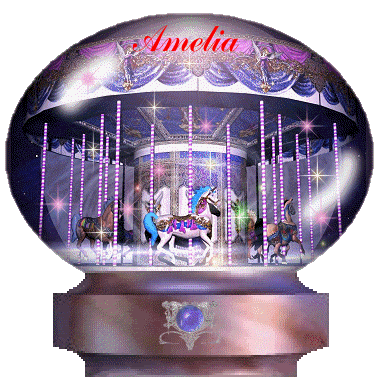 in a baby castle just beyond my eye,
my baby plays with angel toys that money cannot buy.



who am i to wish her back,
into this world of strife,
no, play on my baby,
you have eternal life.



at night when all is silent
and sleep forsakes my eyes
i'll hear her tiny footsteps come running to my side.



her little hands caress me, so tenderly and sweet
i'll breathe a pray and close my eyes and emrace her in my sleep.

now i have a treasure, that i rate above all other, i have known true glory- i am still her mother....




Angel star, angel star,
I never wonder where you are.
You're an angel called to love,
From the heavens up above.
Angel star, angel star, , you're my angel star.



Angel star shining bright,
Making all the darkness light.
Angel star twinkling high,
Sparkling diamond in the sky.
Angel star, angel star, , you're my angel star.



When the warming sun is set,
And my face with tears is wet,
You guide me with your blazing light,
Twinkling in my dreams at night.
Angel star, Angel star,
Amazing angel, angel star.



Angel star, angel star.
Jesus cradles you in his arms.
In the heavens, full of love;
Singing with the choir above.
you're my angel star;
Amazing angel, angel star.



Angel star, angel star,
Mummy loves you, angel star;
Forever held in my heart,
Amazing angel, angel star.
Angel star, angel star, , you're my angel star.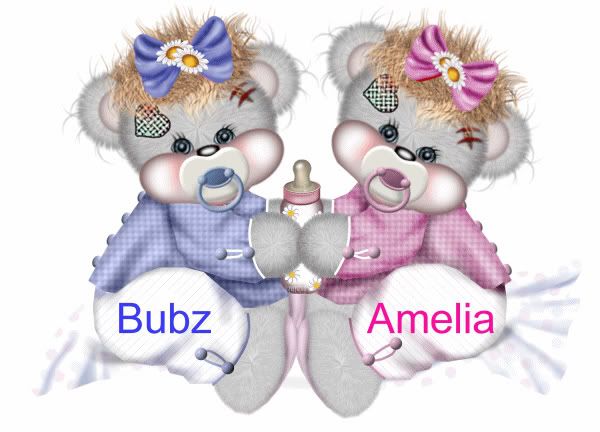 Hi my little angel daddy here just
want to let you know i am thinking of you always you will never leave my heart baby i missed out on the chance to see you grow to become my special little girl i will never hear you call me daddy only in my dreams





when i sleep you visit me often we play we cry we laugh i find it hard to not have you here with me life has been hard but i have to be strong for mummy, josh, lydia and kaman he getting big now he is learning to use the potty and toilet but you can see what he is like he lazy and wont go we will get there with him

I LOVE YOU MY ANGEL PRINCESS LOTS OF LOVE ALWAYS FROM XXXDADDY




Hello baby girl mummy and daddy are sat here thinking of as we always do every night we got a message sent to us from a lady in partington who had a spiritual reading










And you asked her to let us know that you were ok and that you know that we love you and that you love us to baby girl not a day go past that you are not thought of baby we miss you so much you were the most precious thing to us baby and we have found it hard to get on with our life as we are empty










Even though we have your big brother's and sister we still miss the little angel that is you it is so hard to lose a baby that you yearned for so much baby we love you so much










One day we will all be together and when that day come's will be the happy time's when we can hold our baby girl

Love you always AMELIA
MWAH
XX
LOVE MUMMY & DADDY
XXXXXXXXXXXXX



Amelia you were a special little angel mummy and daddy wanted you so much you were sent to us with love and joy yet we had a choice to make and this decision we were given was the hardes't of our life as we know how ill you would have been.



Lord above sent you to us for you to bud on earth but wanted you to bloom and flower up in his garden with all the precious angel's so as you are there playing watch over us and see that we miss you



The day we were told what life for you would mean and the decision we had to face has turned our life upside down we just know that in the lords arms you will be gifted with eternal life



We want you to know that everyday we will think about you and hope you know how much Mummy and Daddy love you



So now you are up there in heaven ask the lord to watch over me and mummy fill us with the strength to be there for your big brothers and sisters as each passing day they need us more than the day before



Now you are reunited with all our family that now rest with the lord so watch out for them



Remember everyday Mummy and Daddy miss you, Watch over us and one day we will be reunited



Till then our angel Rest in Peace

All Our Love Mummy & Daddy



Mwah x x x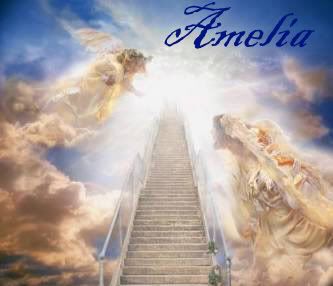 SPECIAL ANGEL IN HEAVEN


There is a special Angel in Heaven
that is a part of me.
It is not where I wanted her
but where God wanted her to be.


She was here but just a moment
like a night time shooting star.
And though she is in Heaven
she isn't very far.


She touched the heart of many
like only an Angel can do.
I would've held her every minute
if the end I only knew.


So I send this special message
to the Heavens up above.
Please take care of my Angel
and send her all my love.



God looked around his Garden and found an empty place. He then looked down upon his earth and saw your loving face. He put his arms around you and lifted you to rest.


His Garden must be beautiful, he always takes the best. He knew that you would suffer, he knew you'd be in pain. And knew that you would never get well on earth as you can be free of pain with him.


He saw your path ahead was difficult, he closed you tiny eyes, He whispered to you "Peace be Thine" and gave you wings to fly.


When we saw you sleeping so calm and free from pain, We would not wish you back to earth to suffer.
You've left us precious memories, your love will be our guide, You live on through the children, you're always by our side.


It broke our hearts to lose you, but you did not go alone. For part of us went with you on the day God called you home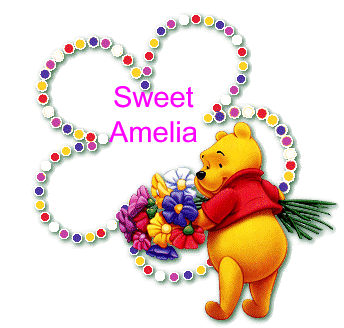 Amelia you were a tiny flower god lent to bud on earth and bloom in heaven you were only with us for a short time but the time we had will always be cherished in mine and mummys heart forever you are a special little angel up in gods garden playing safely hopefully watching over me and mummy everyday not a day has passed we haven't thought about you it has been hard for us but we
have to be strong for Joshua, Lydia & Kaman



I hope that one day we will meet again and the day we do i will hug you so tight that you will know how much that i love you and wanted to hug you like that always and hopefully you will have had lots of good times to tell me about by time i come to join you up there in gods garden as i have alot i need to do on earth so my angel prepare my place for me as you never know when your time comes to join gods people in the sky



Darling you mean the world to us you are such a special little cherub i am finding my loss very difficult to cope with mummy doesnt understand as she has her own concerns and see's the side of me that is just getting on with it on the outside but the hurt and pain inside is agonising for me and i know that she is hurting to but i am freaked out by the voices and visions so if you know who these people are can you ask them to leave me now as it is making me become really ill



Love you forever rest now my princess
Love always Daddy xxx


Lord in heaven above you give life so freely yet you also take life away
You gave us the joy of three beautiful healthy children, now as our fourth is here budding you decide you want her to come to your garden to bloom so you left us with a hard decision if we should allow our little girl to come to you


So lord bless our baby girl with eternal life in your arms, Promise me this you will love our baby, As we would love her here with us, even though we love her now in thought and in our hearts give her cuddles everyday as her mummy and daddy so much want to do this


lord you have turned our life upside down we had to make the hardest decision we will ever have to face in our life
So lord watch over us with great care, help us stay strong for our three baby's, each day i will look to you for strength love and help so lord be there and hear my prayer's


Unite our little angel with all our family who rest in your garden now
Let our little girl know everyday just how much Mummy and Daddy love her and miss her, let her watch over us and her family who are left behind


One day reunite us with our special little princess Lord

Till then our angel rest in peace and prepare a place for us

Love

Mummy and Daddy


heaven made an angel then sent her from above,just to be my Daughter and fill my world with love. All the joy i ever needed was capred in her smile,she filled my world with sunshine if only for a while.Although i never thought there"d be a time we"d have to part,when heaven took my angel back they left a broken heart.



To my precious Amelia you will be in my heart,And always be loved from your family



There"s a little place within my heart that"s reserved for only you-a place that so beautiful where my dreams have all come ture and will never fade away.


The feelings in my heart will last my whole life though,and i cant help myseif from hoping you should be here in my arms.



Hello my precious angel today would have been a happy day in my life and today is full of sorrow and pain that you would have been joining us yet instead we sit here wondering what you would have been like longing to hold you, to hear you cry feed you your first feed instead you have the lord and we have the pain we love our special angel thinking of you and buba
you will always remain in our hearts we love you amelia

xxx
you cannot imagine the pain our hearts are suffering from the loss of you and buba but we remain strong as we know that you are safe and one day my darling we will be reunited send lots of love to mummy and me today as we need it more than ever love you my darling xxx

LOVE DADDY XXX



Somewhere over the rainbow
Dreams come true
Where the angels are singing
Just for you



Each night we wish upon a star
To wake up where the rainbows are
Beside us



Where every tear is wiped away
And angels dance and sing and play
That's where you'll find us



Somewhere at the end of a rainbow
At Jesus' side
Angels' hearts are connecting
Your love and ours



Somewhere at the end of a rainbow
Our dream is true
We've found the Pot of Gold
And babies it's you!



If happy little angels fly
With hearts of love for you and I
Then why do we still cry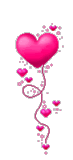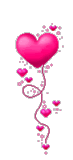 Today I looked to the sky and wondered
Did my angel get their wings or are you looking down on me?



I know there's not a moment that passes without you in it



But I can't help but wonder, what is it that you see?
Do you see me crying?
Do you kiss the tears as they touch the ground?
Or are you soaring with the other angels?



And are those precious cheeks, still chubby and round?
Do you realize how much I miss you
And how much my heart aches?



Do you know how much dreams of you mean to me?
Or, can anyone tell me how much more my heart can take?



Am I still a mommy
Even though you're not by my side?
Or did I lose that title
On the day that you died?
I wonder all the time



What you would be doing if you were still here
But it only hurts more
And leaves me filled with fear.
I want to try again
But if it happened again, I could never stand the pain.
I don't think God would keep two of my angels
But I don't know if I'm willing to risk it again.



Please know mommy loves you
And would give anything to see your sweet smile
And hold you in my arms,
Even if just for a little while.
I love you more than life itself
And will see you again, when I am called home to stay....
So until then, sweetpea,
Keep watching over me and help me find my way.




FOUND LOVE IN YOUR WOMB,
I WAS HAPPY AND WARM.
I HEARD YOUR VOICE,
I HEARD YOU SING,
I HEARD YOUR HEART BEATING FOR ME,
AND I LOVED YOU.



I KICKED AND SQUIRMED
AND SUCKED MY THUMB.
I HAD HICCUPS AND THEY
MADE YOU LAUGH.



I KNEW ALL THE PLANS YOU
HAD FOR ME,AND I LOVE YOU.
WHEN I LIVED INSIDE
YOU,I GREW IN TO A BEAUTIFUL BABY



I WAITED TO SEE YOU,
YOU NAMED ME AMELIA,
I HEARD YOU CALLING MY NAME,
AND I LOVE YOU.



MUMMY AND DADDY,
GOD LOVES ME TO,HE SAID
I WAS PERTECT AND PURE.
TOGETHER WITH DADDY
AND YOU GOD CREATED ME
AND ASKED ME TO COME HOME.



I CAN BE YOUR LIGHT,
YOUR HOPE , YOUR STRENGTH,
I WILL ALWAYS LOVE YOU.
LOVE FROM YOUR LITTLE ANGEL AMELIA
XOXOXOXOXOXOXOXOXOXOXOXOXOX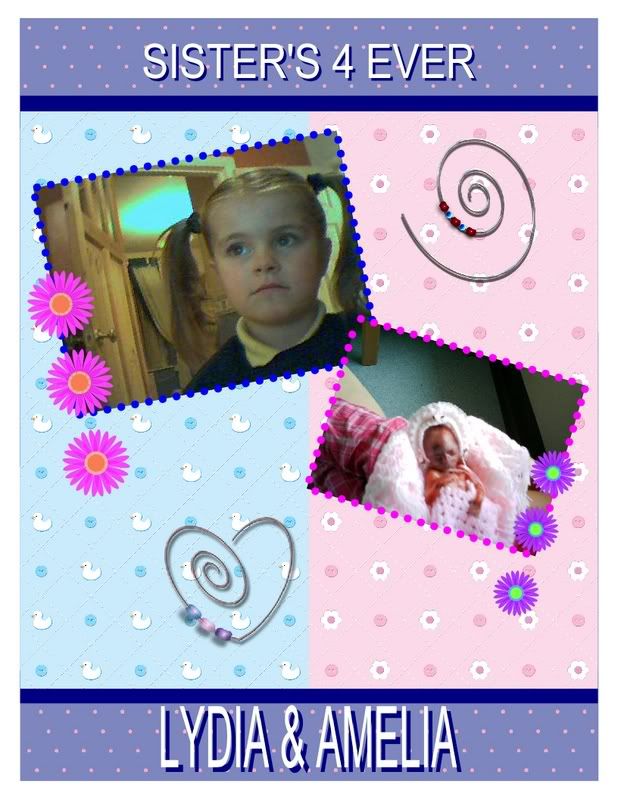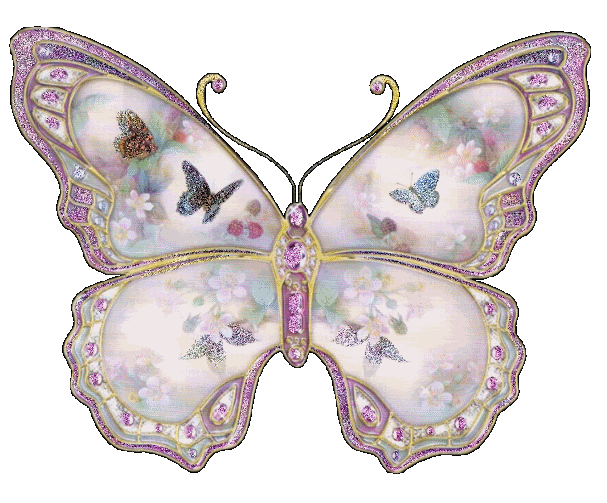 ---
FOR MY DADDY


IT'S JUST LIKE YOU DADDY TO HAVE LOVED ME AND MUMMY SO, AND I'M SO SORRY DADDY THAT I HAD TO GO. GOD MADE THE STRENGTH OF A MOUNTAIN, THE MAJESTIES OF THE TREE, HE MADE THE SUN SHINE DADDY AND HE GAVE YOU AND MUMMY ME.


THERE WAS NO NEED FOR ME TO STAY DADDY, FOR I ALREADY KNEW WHAT A WONDERFUL FATHER YOU ARE THE DAY GOD GAVE ME TO YOU. YOU LOOKED AT ME AND SMILED AND IF MY HEART HAD A WINDOW DADDY YOU WOULD'VE SEEN ME SMILE TOO.


AN ANGEL CAME TO VISIT ME ON THAT 6TH JULY DAY, SHE SAID IT WAS TIME TO GO. DADDY I'M SO SORRY I COULD'NT STAY. BUT IM SITTING HERE WITH JESUS NOW AND IT'S SUCH A PLEASANT PLACE. DADDY THERE'S NOT EVEN ONE TEAR ON ANYBODIES FACE.


ME AND JESUS WATCHES YOU DADDY EACH DAY AND NIGHT, HE SAY'S I'LL HAVE TO BE PATIENT DADDY UNTIL YOU TAKE YOUR FLIGHT. I'LL NEVER FORGET THE FIRST TIME YOU HELD ME, WHEN I FELT YOUR WARM EMBRACE, AND WHEN I SAW THE LOOK UPON YOUR FACE. I KNEW I WAS IN THE ARMS OF MY DADDY IN A WARM AND SPECIAL PLACE.


THANK YOU DADDY FOR BEING ALL YOU ARE, A KIND AND LOVING FATHER TOO, WHO STUCK BY MY MUMMY WHEN MY DAYS SEEMED SO FEW. THERE THINGS ONLY I KNOW DADDY IN MY MOMMIES HEART, SHE LOVES YOU AND ME DADDY FOR ALL THAT WE ARE.


PLEASE DONT CRY DADDY WHILE WE ARE APART. JUST REMEMBER THE SHORT 10 DAYS WE SPENT TOGETHER AND PLEASE DADDY KEEP ME IN YOUR HEART.


TODAY I ASK JESUS TO DRY ALL THE TEARS YOU'VE CRIED FOR I SEEN ALL THE PAIN YOU HAVE INSIDE, SO HE GAVE ME THIS PEN THAT I COULD WRITE TO YOU AND SAY THAT I LOVE YOU DADDY AND IM RIGHT HERE WAITING AT THIS PRETTY GATE.


SO KEEP YOUR PATH STRAIGHT AND NARROW DADDY FOR GOD'S WATCHING TOO. AND REMEMBER DADDY I'M WAITING WITH HUGS AND KISSES, DADDY DONT BE LATE WHATEVER YOU DO.



http://kinsey-and-kylee-sullivan.memory-of.com


http://alysia-sinclair.memory-of.com



http://nevaehangel-princefraser.memory-of.com


http://sophiagracedillon.memory-of.com



http://caydenjake-walker.memory-of.com



http://kayla-evelyn.memory-of.com



http://laura-porter-1995-2005.memory-of.com



http://vanessa-barnai.memory-of.com



http://patrickjayclark.memory-of.com



http://kayleigh-erceg.memory-of.com



http://daekari-light.memory-of.com



http://vicky.memory-of.com



http://jayden-weekesmckie.memory-of.com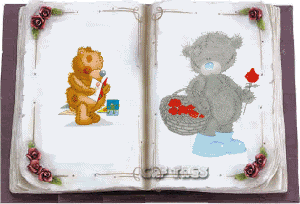 Your always in our hearts, sweet dreams my baby
mummy and daddy we always think of you
sending big hugs and millions of kisses forever x